Sketch w/ Ian Lewandowski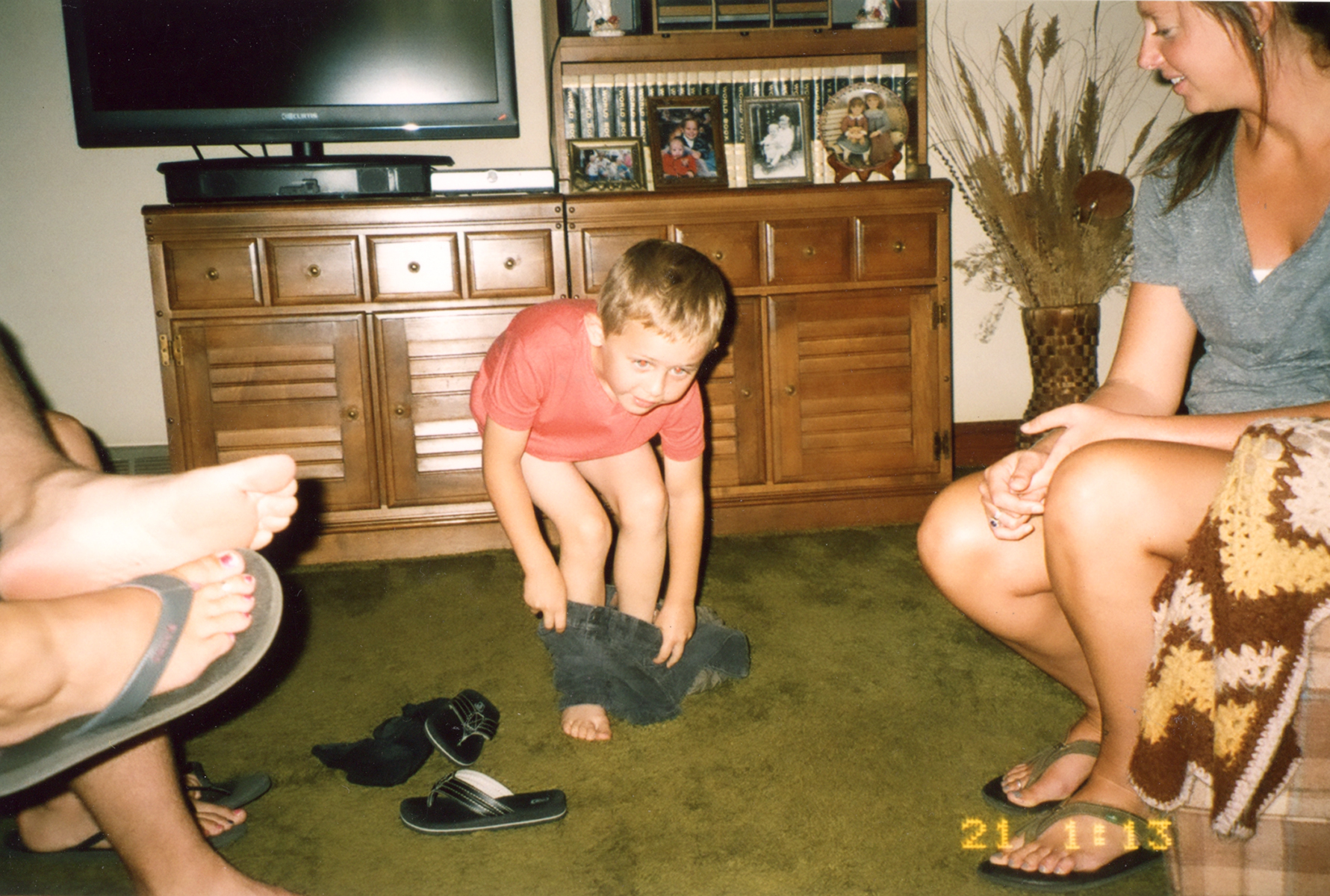 Isaac as Birth of Venus 2013
An outtake from a more in-depth series of photo shoots at my father's childhood home in Griffith, IN, a small postindustrial Chicago suburb neighboring my hometown. The composition of the picture immediately made me think of that of Botticelli's Birth of Venus.
Isaac Shooting 2012
One of the first pictures I took on my Pentax 6x7 camera, which marked a stark transition toward more slow, composed images (which the bulky camera requires.) The picture certainly presents for me a sort of visual pun--the vocabulary of "shooting" a picture. Isaac's behavior around the presence of a camera is fascinating, because he can be simultaneously hammy and self-conscious. I think this demonstrates his complexity.
Theresa & Noor Outside 2013
One of many pictures I took outside in almost total darkness with a small plastic focus-free. My subjects often remind me of the magic that takes place in front of a camera in this way, the exchange being sometimes accidental but all the while genuine.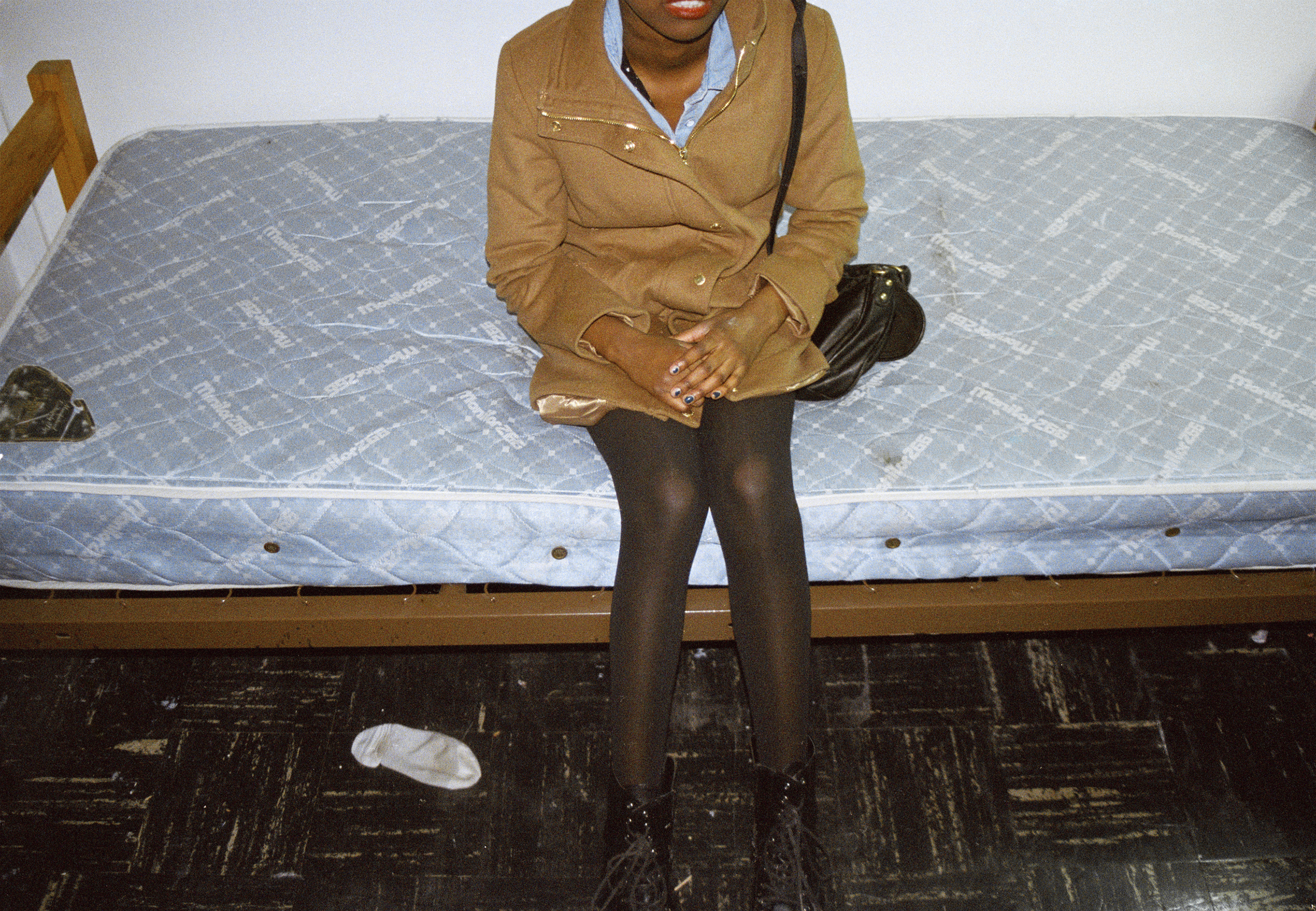 Yvanne on Mattress 2011
I went through an extensive stage of cutting heads of subjects. I look back now and wonder if this was related to a fear of intimacy and engagement. Here I was able to observe, and therefore be partly present for the changes in my friends' and my own life. I still feel these images are valuable to reflect on, to witness a growth, for presence is certainly a long process.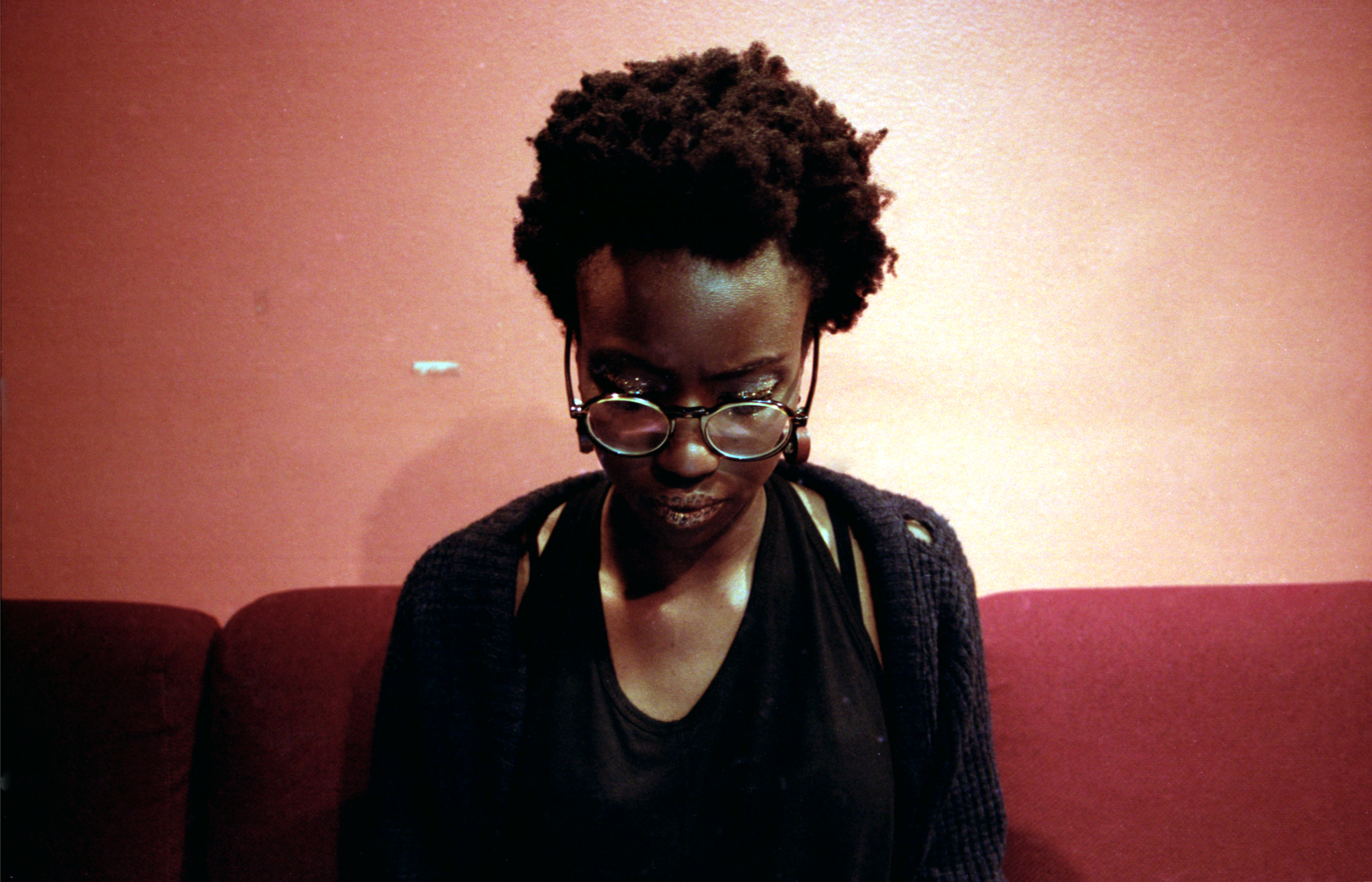 Yvanne on Couch 2012
Several transitions happened in my practice when I began to photograph Yvanne almost everyday. I could get closer, the pictures being a visual aid in my learning to be present with another person to that degree. I can tell that these are from the time she was getting really creative with her makeup regimen, a moment I felt needed documenting. She's joked before that she doesn't even notice when I take them anymore. They've always been a way to reflect, which at some point in most close and intimate relationships I have, becomes necessary for me to fully experience them.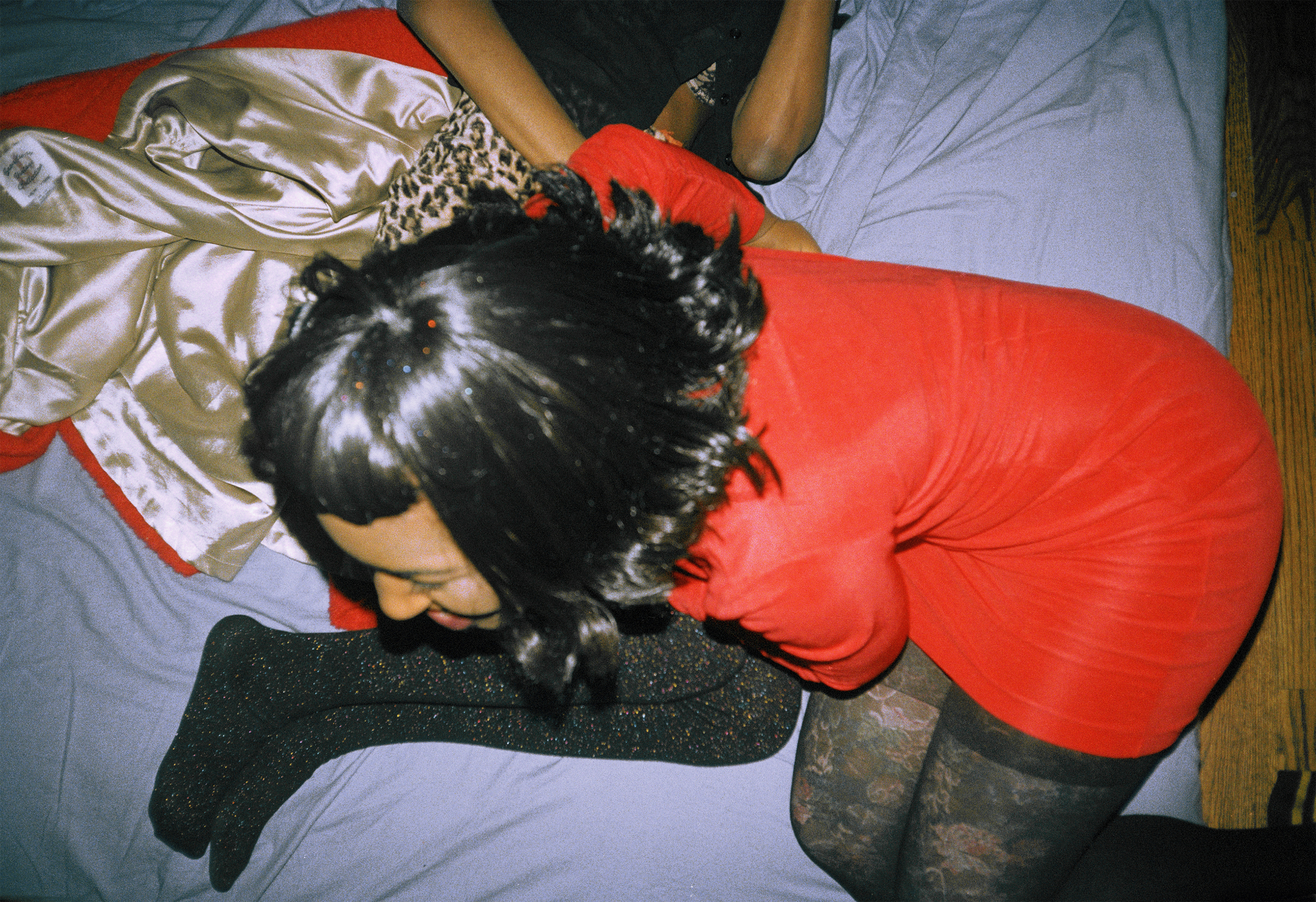 Theresa & Yvanne 2013
Part of some of the first pictures I took of Theresa upon meeting her. I noticed an immediate nexus observing she and Yvanne's burgeoning friendship at that time--somehow every picture I have of the two of them has some of that magic.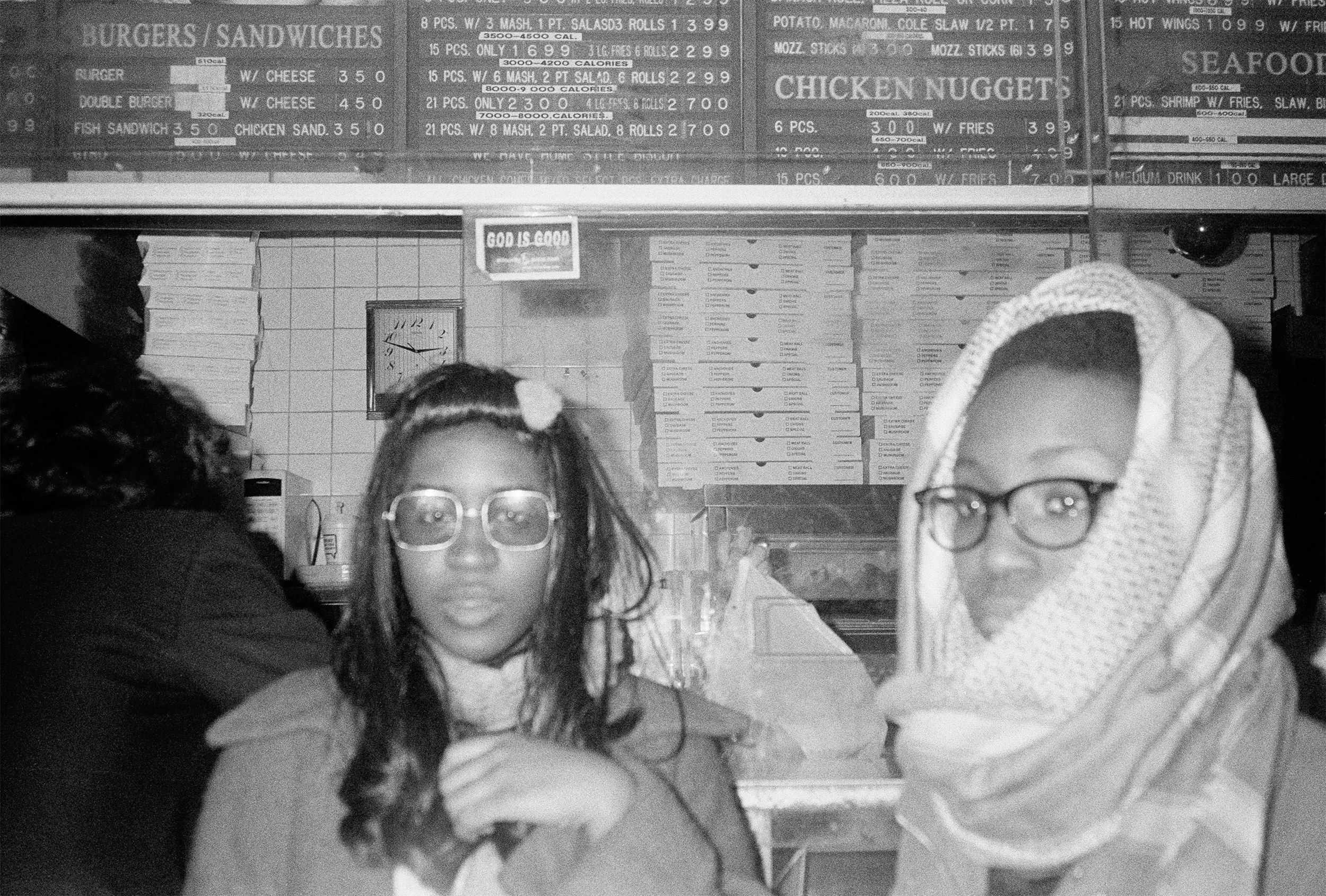 Theresa & Yvanne The Matriarchs 2013
The glasses Theresa is wearing immediately inspired several picture ideas. Her aloof "who, me?" expression is the real punctum of the picture for me. I was certainly making alot of homages to them at that time--they were royalty and still are.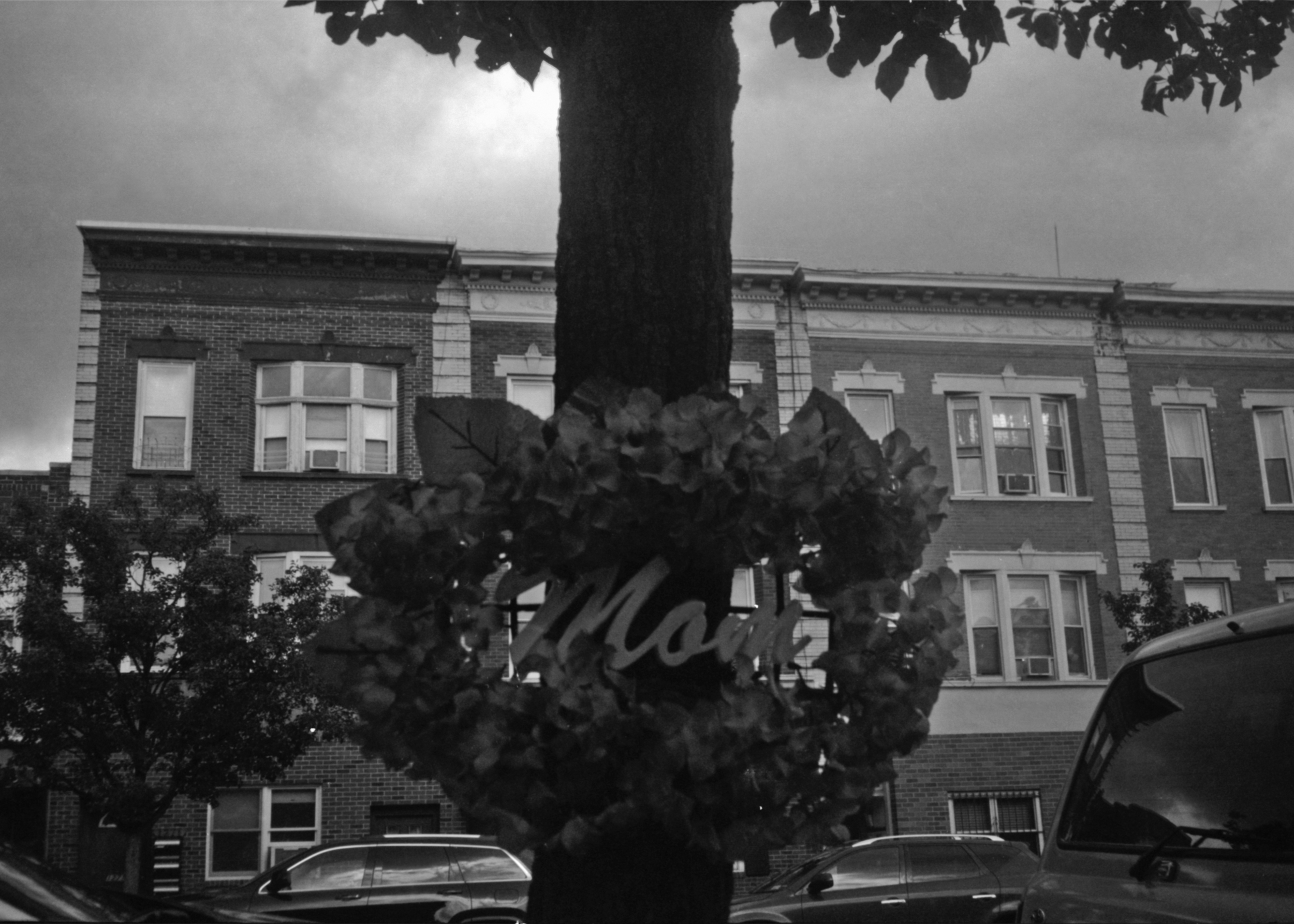 Mom Wreath 2012
An early shot at experimenting with different lights and combining my NYC environment with sentimental objects from my childhood home. I look back at this now and consider the fear I had of human subjects. It can be empowering acknowledging the changes that've taken place.
Stephanie with Phone
A precursor to some more composed and formal thesis work, I was trying to really look at my friends for a long time here. Notice subtleties and tendencies that I could then reference later in a more slowed-down environment. They're sketches in a way, but sometimes they end up being more successful than the more high-production version.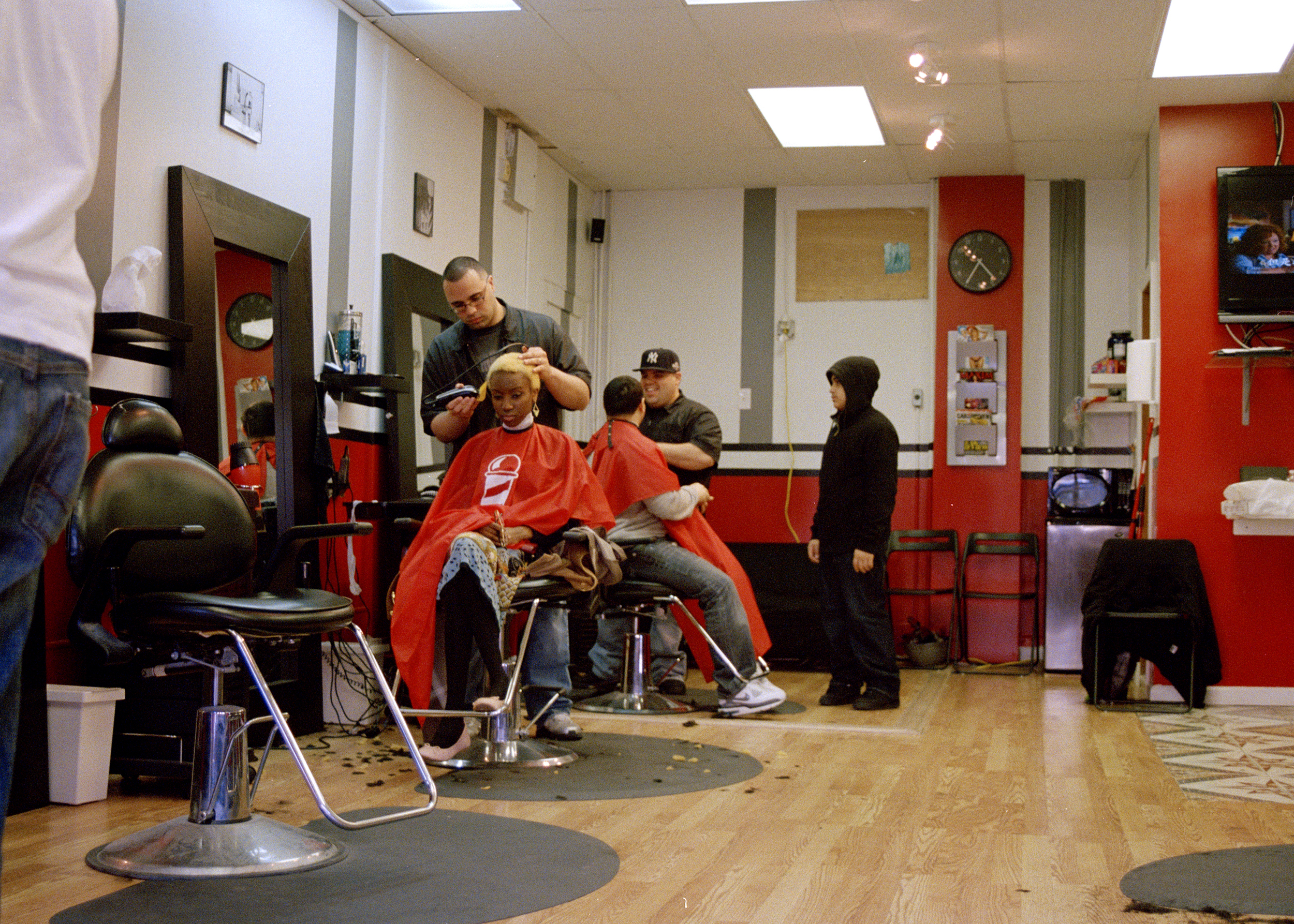 Yvanne in Barber Shop 2013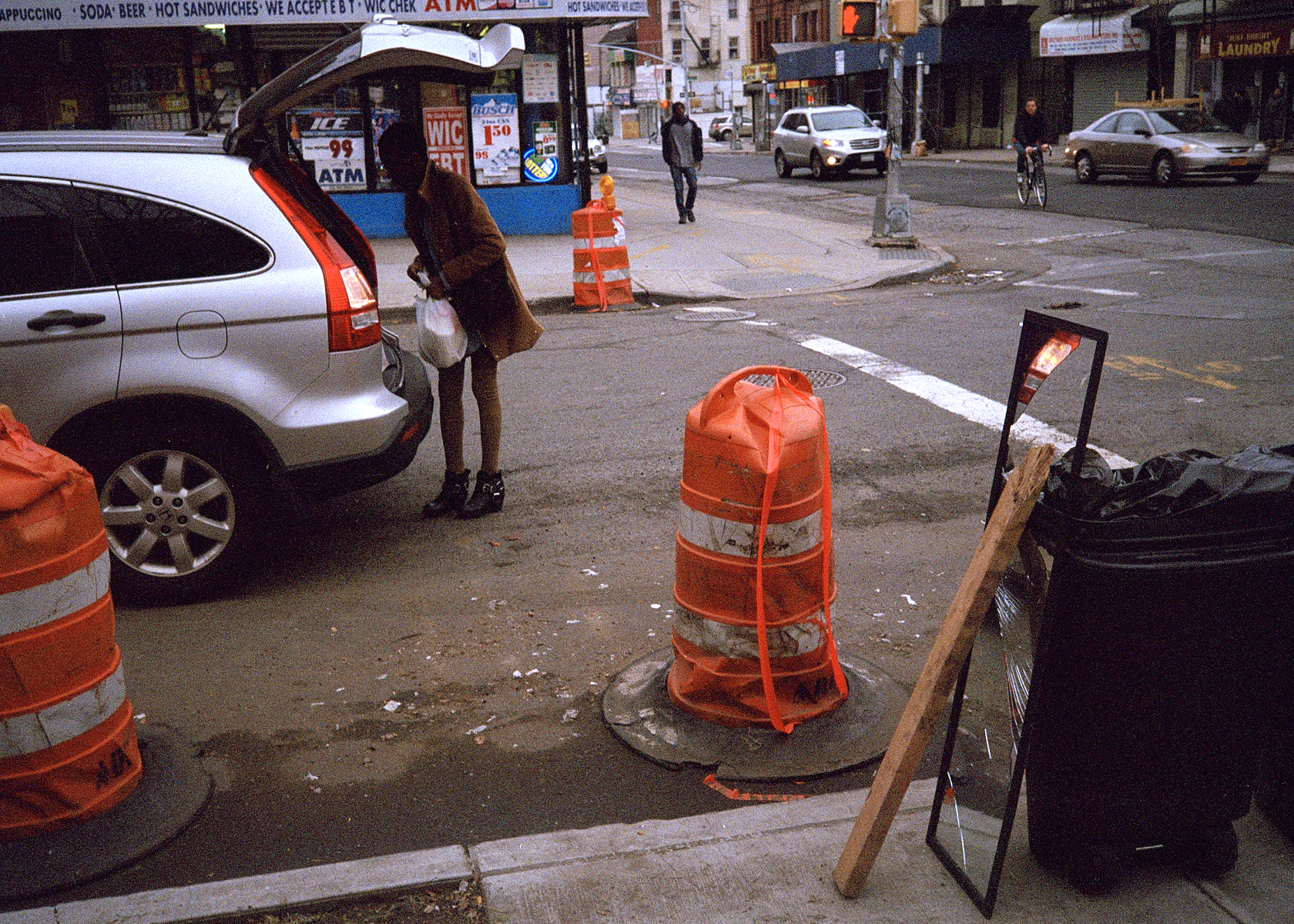 Yvanne on Clifton Pl 2012
Something I liked when taking this was just how everyday there'd be more construction and noise and shit on our street yet she was always so polished and put-together, even when just unloading groceries, haha
Self-portrait in Car 2013
I took this photograph of myself inside of my best friend's car after learning that I'd been cheated on by my then boyfriend. For me it represents a series of conflicting feelings: the growing distance I was feeling from my friend, wondering how and when I had started smoking. It's certainly easier to say when I'm in good spirits, but I have a conviction of making work when it's the hardest to make. As a whole in my work I think it's imperative to remember and acknowledge pain and distance, to get personal, and to reflect when the feelings pass. The "magic" that I've probably mentioned several times is heavily reliant on these convictions.